No more fighting with your water hose, no knotting, no, small volume of hard folding. Extremely resistant to wear.
Easy to carry. Automatically expands up to about 3 times its original length when water is turned on
Automatically contracts back in seconds when water is turned off
Well made: Good quality, long service life, the high elastic inner tube, high-density cloth cover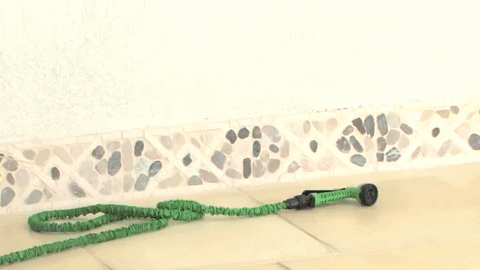 Step 1: Take out the box and connect the pieces
Connect the adapter to the water connection port
Step 2: Turn on the water and spray
Turn the nozzle to the spray setting you desire. Water pressure despends on your connection.
Step 3: Turn Water off, watch the expandable hose retract. Store
Disconnect the hose and store it wherever you like. Small and discreet.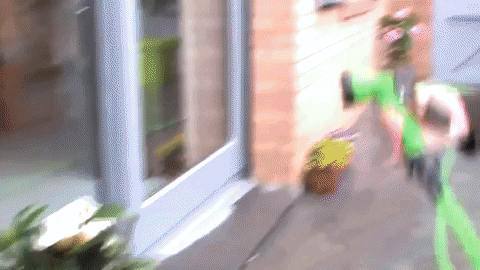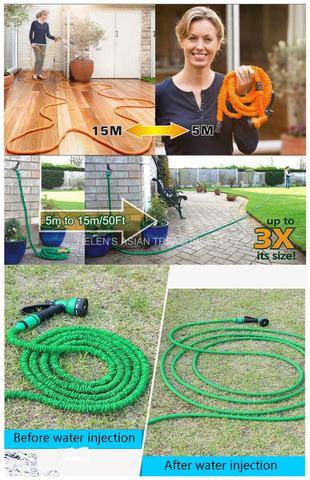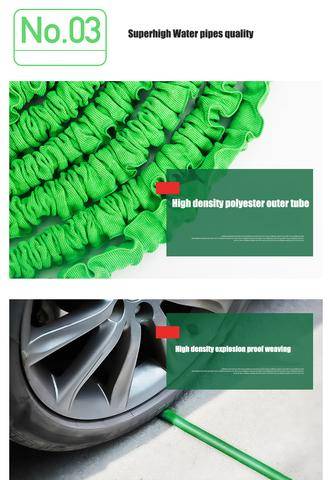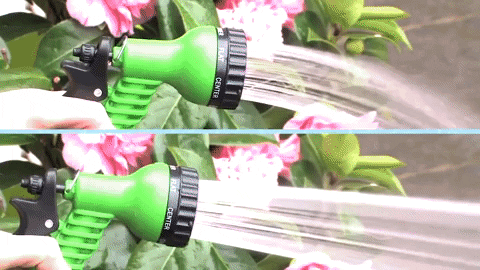 900+ customers love this product and rated it 4 stars or more!
100% money back guaranteed