Safe, Healthy, and Stylish, beautiful designed multi-purpose bottle. 100% safe for drinking.
The infused detox water is perfect for traveling, or yoga. Everyday life and sports needs.
You will be energized all day, water alone is excellent, but infused water with cucumbers is the perfect combination. Toss in your favorite fruit and go.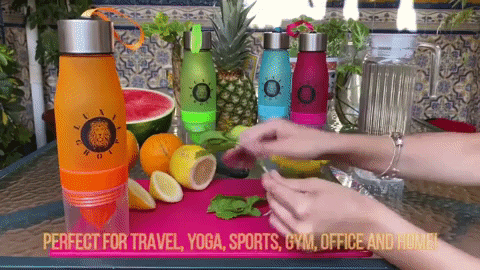 Step 1: Disassembled the bottle
Very easy to disassemble and assemble the pieces, just 4 steps.
Step 2: Add your favorite fruit, protein, veggies, herbs, and more...
Cut into small pieces and add to the cup holder. To connected the cup holder to the bottle, just a simple twist and close tightly.
Step 3: Add water and shake.
Pour water and shake well. Enjoy your favorite infused water. Many Many benefits of drinking infused water.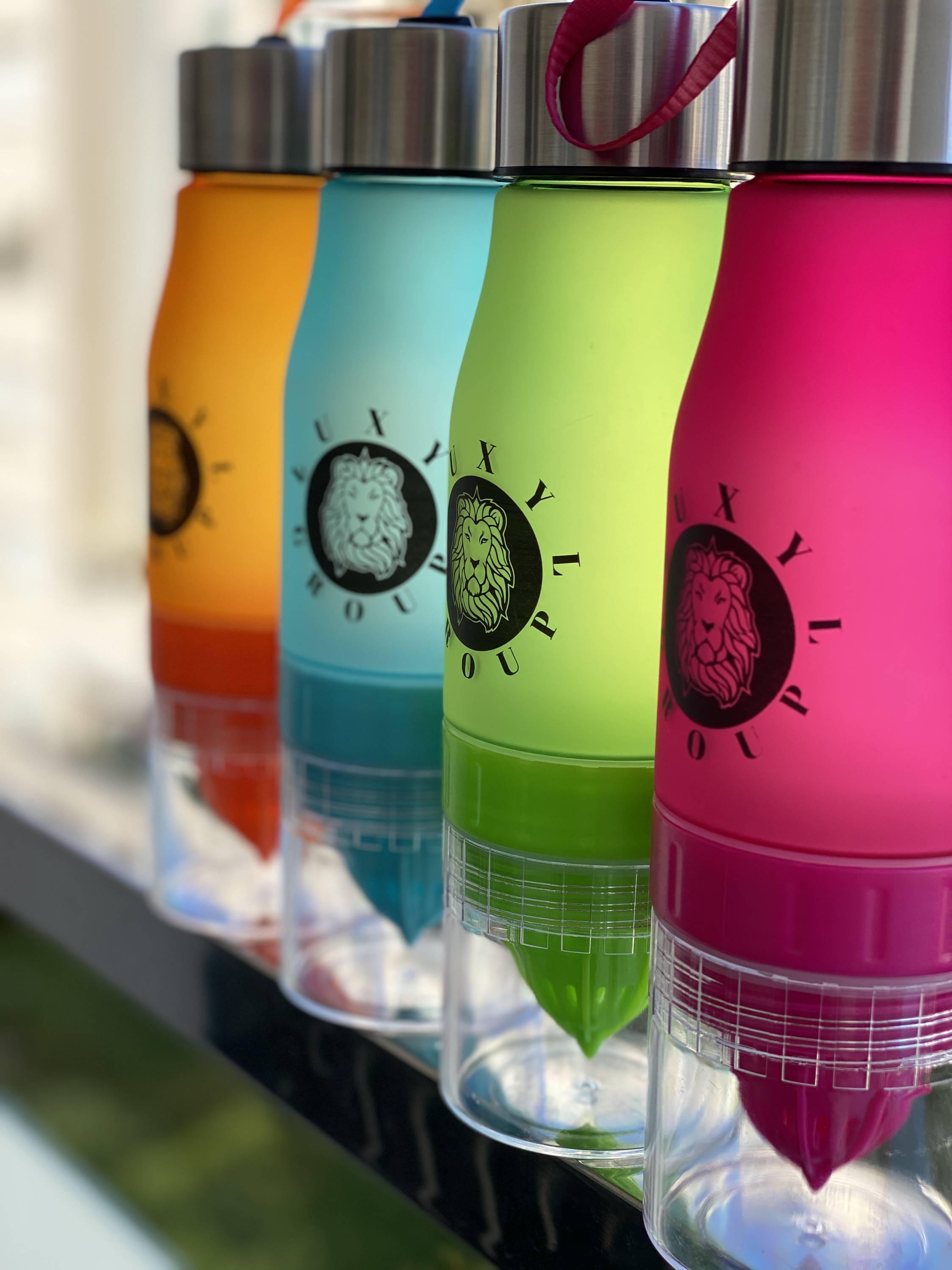 Long-Term Health Benefits

Promoting:
Healthy Lifestyle
- Fruit combinations promote weight loss and increase energy
- Flushes out toxins & boosts your immune system
- Helps fight high blood pressure
- Improves skin tone, and promotes health hair.
Recommendation:
Try out different combinations to see what suites you the best. Our favorite Lemon and Mint..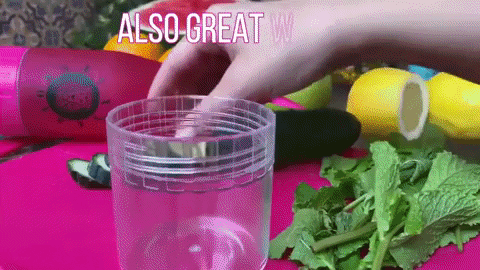 900+ customers love this product and rated it 4 stars or more!
100% money back guaranteed